Are you currently a Total Connect user? Have you noticed the recent updates? Total Connect is what allows customers to control their home and business security solutions through any mobile, tablet, or PC device with internet access. Custom Alarm Total Connect is a secure application which allows our valued customers the ability to arm/disarm, receive notifications, view cameras, control automation devices and many more aspects.
What are the Updates you ask?
The most noticeable update users see when using Total Connect is the new look. This new design features a simple layout and color scheme throughout. The menu structure and icons are more visually appealing for each of the features.
All Total Connect customers should have access to the update via www.totalconnect2.com or by downloading the new app in the app store on your mobile device. If you are having issues, please call Custom Alarm to help guide you through the update at 507.288.5522.
What is Total Connect?
Total Control of your Home or Business in the palm of your hand.
Manage automation devices, receive real-time alerts on your tablet, smartphone or PC with control of your security system. Total Connect works with a variety of your automation devices. Control the Z-Wave® enabled devices such as thermostats and lights from anywhere, at any time, or electronic garage door openers.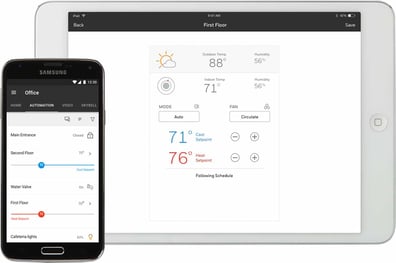 Did you forget to arm your system or need to disarm the system for someone stopping by? Control and check the status of your system from anywhere, no matter your location.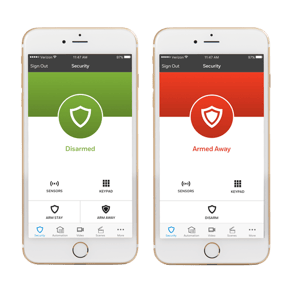 Do you ever wonder what your pets or children are doing at home when you aren't there? Video with Total Connect allows you to look in at up to six cameras at one time. For business owners, keep an eye on your employees or monitor customer traffic at your business.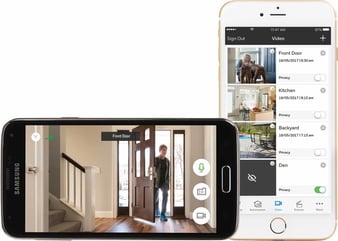 Interested in Total Connect and automation for your home or business but not sure where to start? Already a Total Connect user but would like to add to it? Call Custom Alarm and we can discuss what fits best for your needs. 507.288.5522. custom-alarm.com