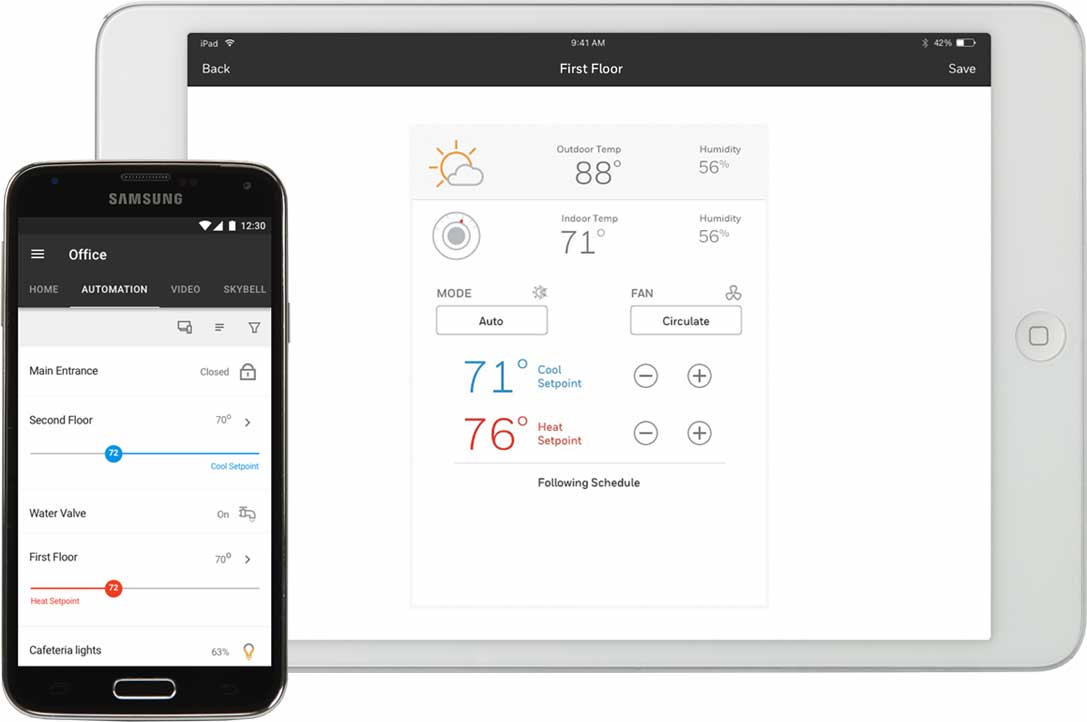 Are you currently a Total Connect user? Have you noticed the recent updates? Total Connect is what allows customers to control their home and business security solutions through any mobile, tablet, or PC device with internet access. Custom Alarm Total Connect is a secure application which allows our valued customers the ability to arm/disarm, receive notifications, view cameras, control automation devices and many more aspects.
What are the Updates you ask?
The most noticeable update users see when using Total Connect is the new look. This new design features a simple layout and color scheme throughout. The menu structure and icons are more visually appealing for each of the features.
All Total Connect customers should have access to the update via www.totalconnect2.com or by downloading the new app in the app store on your mobile device. If you are having issues, please call Custom Alarm to help guide you through the update at 507.288.5522.