When You Think Safety, Think
Custom Alarm
We can provide the best security solution for your needs. With advanced touchscreen keypads, high resolution cameras, motion and door sensors, environmental and interactive services, we have everything you need to protect all the big and little things that matter most.

More than Just Security
Custom Alarm keeps you safe in every way
Activating your security system each and everyday, returning to that comforting feeling knowing that everything is in its place. Combined with glass break, motion, door, and window sensors your house is now a home, keeping you safe with a sound.
Compare Packages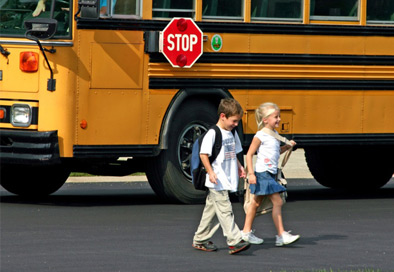 Communication Is Key
We have a variety of different options to ensure your security system communicates in a time of need, so please take a look and find one that works for you.
Learn More

Confidence at Your Fingertips
Are you using your security system to its fullest potential?
Did you know that you can access and control your system from a smartphone, tablet, and desktop? Emails and text notifications can be sent to the device of your choice alerting you to activity in and around your home. From the time your kids get home to the teenagers sneaking out of the house, or an elderly loved one waking up in the morning be aware of all events, regardless if your system is armed. Letting kids, family, and neighbors in and out of your house with the touch of a button keeps you connected and in control.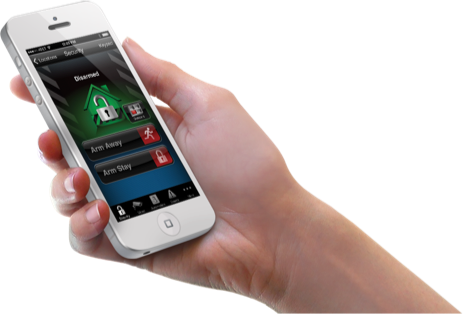 Powerful, but Extremely Energy Efficient
Remotely control Z-wave enabled thermostats, garage doors, lights, locks and more. Customize scenes and schedules for energy savings, ambience, and convenience. Saving you money while providing you with a safe and comfortable lifestyle.

Go and Enjoy Your Life
We will protect your home
Take control from Mother Nature and minimize household mishaps with our environmental detectors protecting you and your home from pricey repairs. It only takes a few minutes to go from manageable to complete disaster. Upon notification we take immediate action eliminating serious damage from frozen pipes, overflowing laundry machines, power failures, and extreme temperature changes. Saving you money in more ways than one.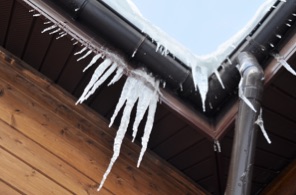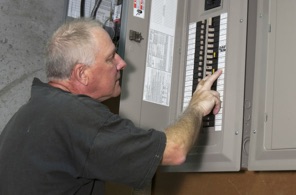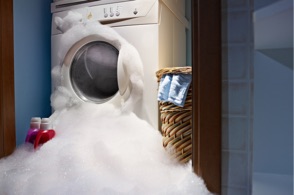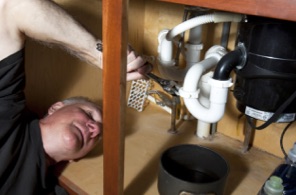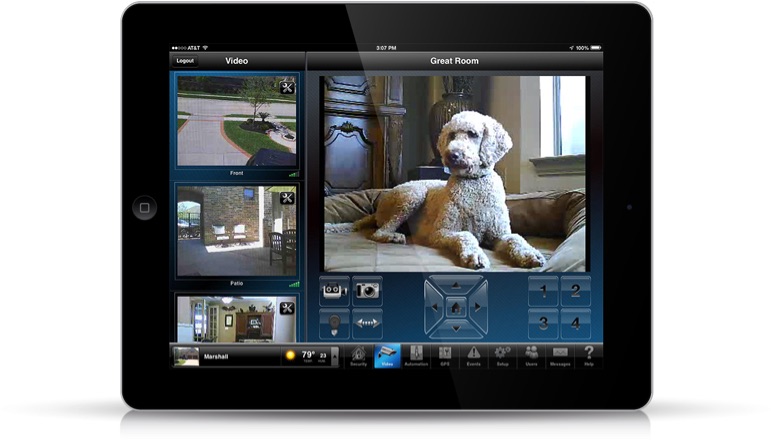 Technical, yet Remarkably Easy
To Control
Want to check in on your kids, parents, pets, or babysitter when you are not home? Now you can, with the touch of a button you can see live video feeds and set notification schedules from your smartphone, tablet, or desktop. Juggle life with push notifications knowing the people who matter most are safe, allowing you to stay focused on the task at hand.

Safer than Safe
Who is going to hear your smoke alarm when you are not home? Monitored carbon monoxide, smoke and heat detectors by Custom Alarm are the best solutions to be in the know when you are on the go. When tragedy strikes each and every second counts.
Insurance Discount Form
*These figures represent the collective incidents reported in 2013 to Minnesota Department of Public Safety State Fire Marshal Division by 776 of Minnesota's 785 fire departments.
More Info »

The Difference Has Never Been Clearer
Already have a security system but looking to change providers? We will work with what you currently have or come up with a solution to fit your needs. Working on many different systems has given us an edge up on the competition. So what are you waiting for, call today to have a security system YOUR way!
"The same thinking that got us to where we are today will not get us to where we want to be tomorrow." Albert Einstein
This famous quote is also true in the realm of security; the system that you currently have can be improved and changed to help you manage your life today and into tomorrow.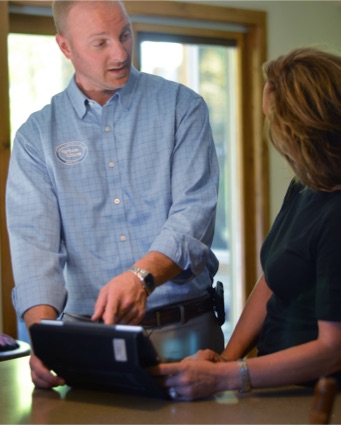 Living in a remote area, coming home hearing the beep, beep, beep, of my alarm is a very comforting sound. Knowing I'm the only one in my house makes me feel safe. I have been a customer of Custom Alarm for over 5 years and would recommend their services to everyone!

– Sandy R.

I'd just like to say I'm really glad we went with Custom Alarm. I would not want to have a life or death situation, …then have my call redirected to some out-of-state place or to some other country because the labor is cheapest there. Now having a little experience with Custom Alarm, we know we picked the right company.Read Full Quote

– Donald D.

I was most impressed by the professional and personal service Mike & Mike provided. They came out assuming they were working on an old Elan system, instead is was a 16 year old Ademco. …They were very efficient start to finish in an hour.Read Full Quote

– Kula

Custom Alarm called me at home late one night when my low temperature sensor went off at my cabin. I had someone go check it out for me and found out that the propane tank company didn't fill my tank. Thank God for Custom Alarm, you saved my pipes and the whole works! Thank you!

– Joe P.

We have had a wonderful experience working with Jordan in putting together the "perfect" system in our new home. Our initial thoughts for placement were not quite right, but the change was swift and easy. I appreciate the guys … making me feel like it was truly "no problem at all"!Read Full Quote

– Kula
What do you have to lose?
Get in contact with us today, so you don't have to find out!