We Are There, Even When You Are Not
We have highly trained dispatchers working around the clock to provide you with the comforting feeling knowing that you are protected because that is what you deserve. With Custom Alarm you will get a friendly dispatcher each and every time, day or night. We pride ourselves on our local monitoring response center because we know that a security system is only as good as the monitoring behind it.
We've Got Your Back
Whether it's inclement weather, local crime alerts, or construction projects occurring in the communities we serve, you can trust Custom Alarm to 'have your back'. All of our employees live in and around the Rochester area, so we are equipped and ready to respond to all of your security needs anytime day or night.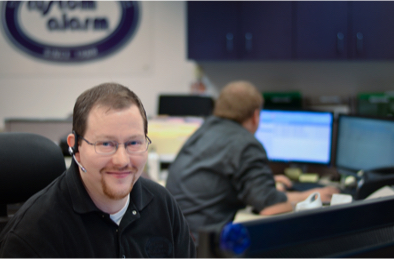 Security. We Take It Seriously
We recognize the importance that to not only say we take security seriously but to aligning ourselves with professional security associations. We operate not to just meet expectations but to exceed them, allowing us to carry the highest credentials in the industry, providing 'Peace of Mind' to all of our customers.
TMA Five Diamond Certification
Companies achieving and maintaining Central Station Alarm Association (TMA) Five Diamond Certifications are committed to serving the public through the professional training of all their Monitoring Response Center dispatchers. The TMA Five Diamond Central Station designation is granted to those Monitoring Response Centers who satisfy all of the requirements of the Five Points of Excellence:
Commitment to random inspections and qualify criteria standards by a nationally recognized testing laboratory such as FM Global, Intertek/ETL and UL.

Commitment to the highest levels of customer service.

Commitment to ongoing education and testing by having 100% of Monitoring Station dispatchers certified using the TMA online training series.

Committed to raising industry standards through TMA membership and participation in its activities.

Commitment to reducing false dispatches.


FM Approved
Factory Mutual (FM) is a research corporation that provides insurance, underwriting, and risk management services to businesses all over the world. It requires clients to maintain high standards to ensure their customers ultimate safety. Our Monitoring Response Center is FM approved for fire systems as Custom Alarm follows all National Fire Alarm Codes and Standards as well as standards set by the National Fire Protection Association.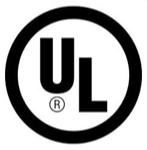 UL Listed
Underwriters Laboratories (UL) is a global independent safety science company that sets quality standards for all electronic and consumer products. Our Monitoring Response Center undergoes a rigorous inspection process to be certified as UL Listed and is audited annually for quality, efficiency, and functioning monitoring equipment.
Receive, React, Respond
If there are any issues that arise with your system we receive the alert, react to the alarm, and respond appropriately, contacting you and/or dispatching the local authorities, as needed. We believe the most important part of any security system is the monitoring services behind it. That is why we are staffed with friendly, highly trained dispatchers who are alerted of potential risks for your home and/or business 24 hours a day, every day of the year, allowing you to rest easy.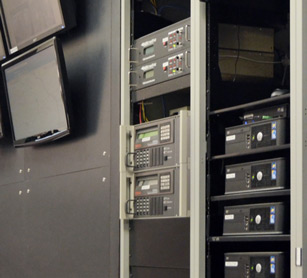 It's a Numbers Game
Top Six Items Stolen During Home Burglaries
Tips and Tricks
We all know it's great to have an alarm system, but how many people know how to properly use it? Hopefully the answer is everyone, but we know that is unrealistic. We have the necessary tools and resources to help decrease false alarms caused by human error. Download the PDF to learn how to eliminate false alarms in your home or business today.
False Alarm Reduction Tips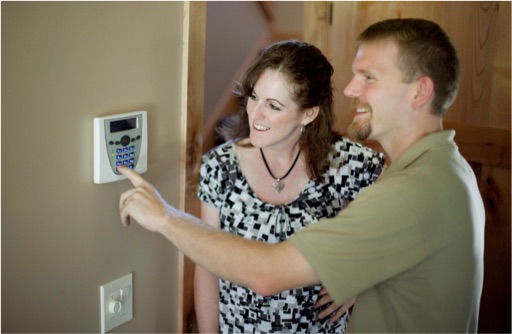 Help Us, Help You
You are going where? Say what? Call a friend or just call Custom Alarm. Being aware of construction, remodels, change of information, or even if you are leaving town we can be an essential to the well being of your security system. Letting us know can help eliminate false alarms, help us know who to contact in an emergency, and provide you with 'Peace of Mind.'